The BCP Generator - The Interactive Manual
It covers everything! See the table of contents: Page 1, Page 2, Page 3, and Page 4
You will be taken through each of these sections, interactively/automatically jumping to the plan itself (the 'Template') to populate it with your data!
To help you understand the process, this itself is described and forms are even provided to help you control the plan building process itself.

The 'Fast Track' BCP Generator - The Template
If you wish to 'fast track' to your Business Continuity Plan, this too is possible. You just simply open the MS-Word template and complete the blank forms directly with your information. Easy!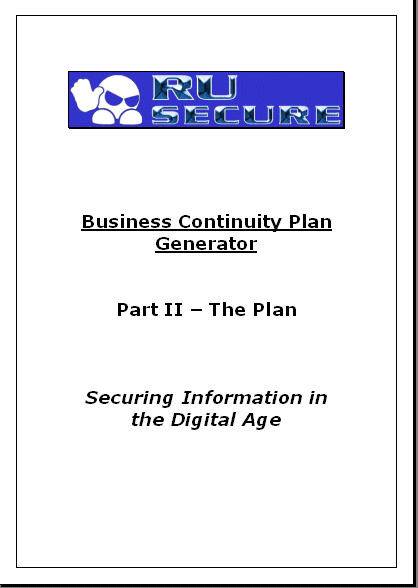 Either way, you end up with a fully comprehensive quality Business Continuity Plan.